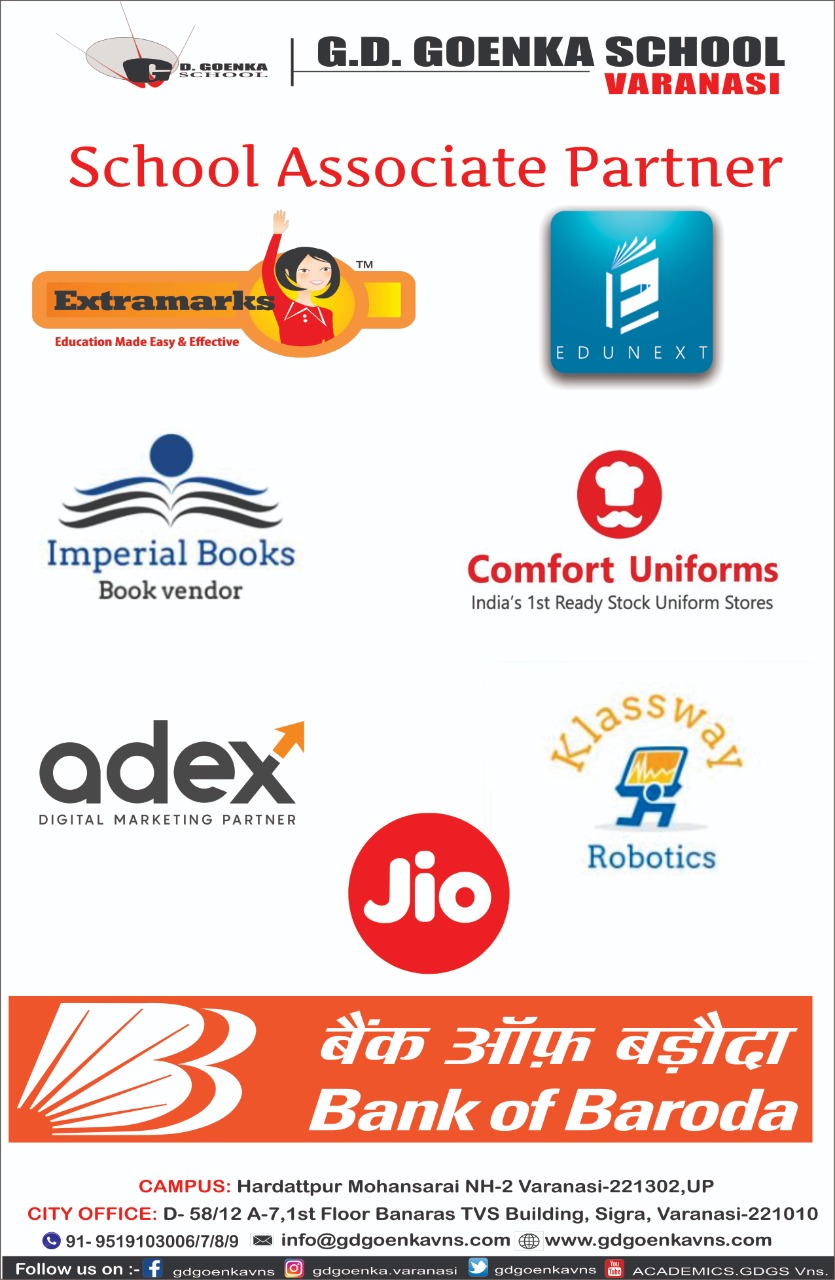 Associate Partner
At G. D. Goenka, we have our digital learning partner Extramarks , which facilitates our classroom learning by providing Smart board and digital audio video content. It serves as an important learning teaching tools with audio video digital contents. Its modules are updated and synced with on going curriculum which makes learning very engaging, interactive and effective. Its a new age teaching aid for teachers and a joyful learning experience for the students.
We use one of the most advanced and user-friendly School ERP Software by Edunext Technologies for managing various school activities. This School ERP system ensures streamlined administrative processes like admission processes, payroll, attendance, e-learning, and a lot more.Its an interactive app having a multilingual option to make the communication effective for parents from different regions. Education ERP software comes along integration with G-Suite and Microsoft Office. It allows the student to directly connect with the scheduled live classes being conducted over Google Meet or Zoom. The next level integration of G-suite allows teachers to share content over Google Drive. Using the e-learning feature, students can access the learning resources in various formats like PDF, audio, word, video, etc. as many times as required.
G. D. Goenka's one of the most important introduction for keeping abreast of latest innovation in the field of education is STEAM (Science, Technology, Engineering, Arts and Mathematics) oriented curriculum which helps in a child's development and preparation for a technologically-driven future while also harnessing a his natural curiosities to experience life in as many ways as possible. Klassway helps in teaching coding and robotics to all the children by providing a multi-sensory approach to learning that compliments or aides the young learners' natural process of discovery. It amplifies their absorption of information and kindle the desires to learn and grow more.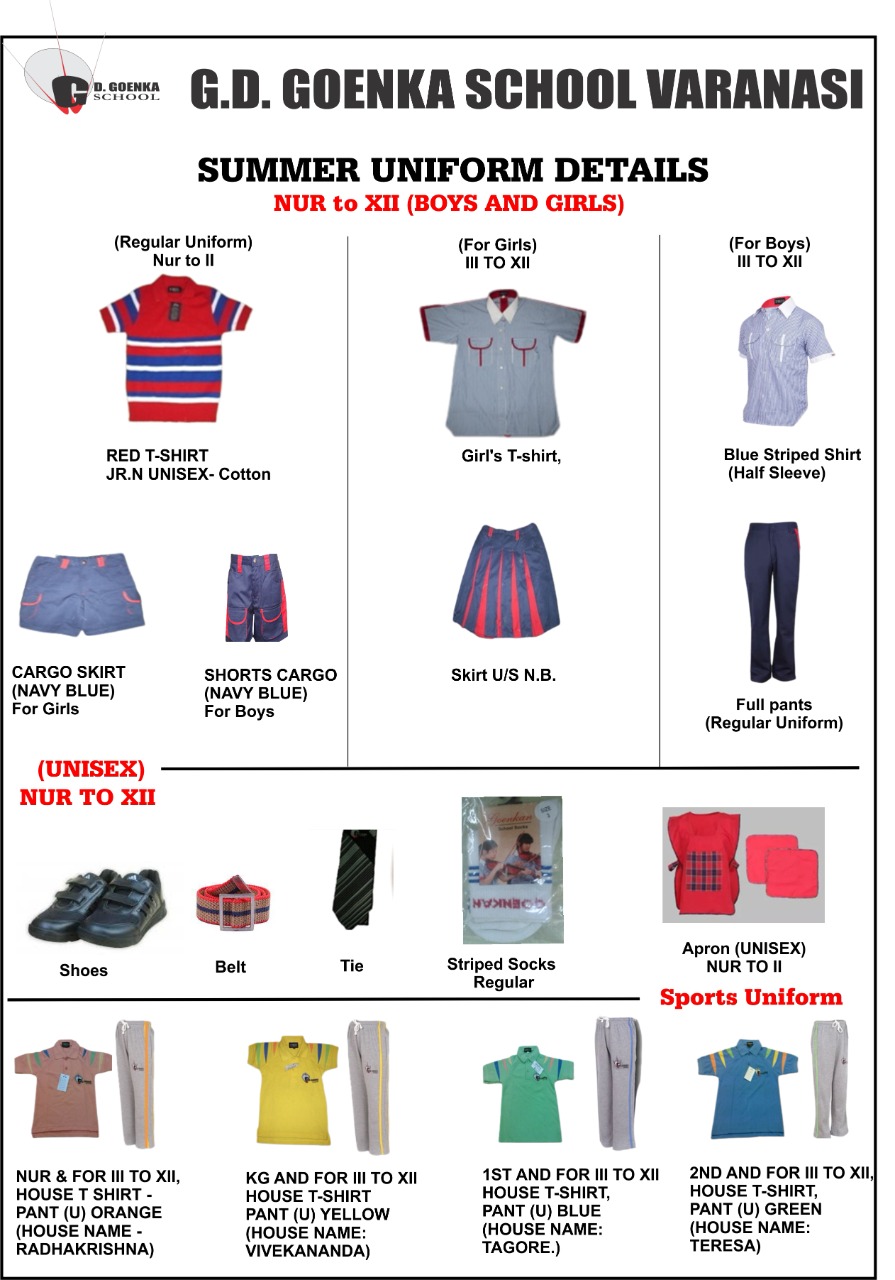 Uniform Partner
Comfort Dresses - Our Uniform Partner, a leading premium uniform manufacturer and supplier of uniforms. We are partner with them for our school uniforms and other accessories near PDR Mall , Luxa, Varanasi.
Book Vendor Imperial Books - Our Book Vendor for all types of educational articles, books, magazines. Imperial books is the official & only book vendor of G.D. Goenka School. Books can be availed for purchase from our school's City office/ School Campus.