Principal's Message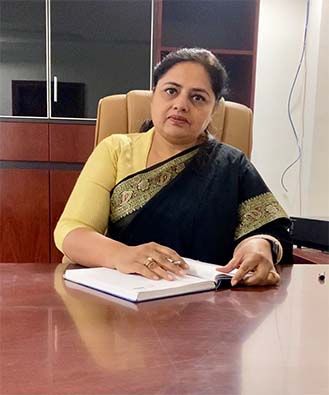 Arty Awasthi Principal
G.D. Goenka School, Varanasi
Today, the role of a school is not only to pursue academic excellence but also to motivate and empower its students to be lifelong learners, critical thinkers, and productive members of an ever-changing global society.
On behalf of the entire team at G.D. Goenka School, Varanasi, I welcome you all to the Goenkan family. It is extremely exciting to begin the academic year 2021-22. At G.D Goenka School, the goal of education is to provide an environment to the pupils who incorporate authentic learning and personal development. It allows learners to solve the types of complex problems they face in today's ever changing and ever evolving world.
Our school has an outstanding reputation for establishing high expectations and achieving excellent academic results. Talents too are constantly developed through sports and varied co-curricular activities. This in turn results in widening the scope of education and makes it more consequential.
We believe that excellence is the gradual result of always striving to do better. We value collaborative learning, positive relationships and building capacity amongst our students to effectively allow them to engage in the world of the future, where problem solving, evaluating, working in teams, communicating, creating and innovating are not only valued concepts, but expected skills, attributes and capabilities.
I am confident enough that the Goenkans will make themselves stronger day by day, adding a new leaf to the grandeur of the school.